ICO Launchdesk One-Stop ICO Package
ICO Launchdesk
is a service that provides the resources needed for an ICO as a package.
In addition to the development capabilities such as smart contracts required to implement the ICO, we provide all of our clients' resources (staff) by providing comprehensive project management and promotion support from the first-place business model scrutiny and PR and marketing measures. time, cost) and contribute to the realization of efficient ICOs.
 In addition, we are preparing a form of service that matches the requirements of client companies using the package, such as licensing, customizing, white labeling, and operation.
 ICO Launchdesk also provides screens for operators and buyers, such as "Operator Dashboard" and "Token Purchase Applicant My Page", allowing you to manage after ICO launch on the screen.
It will be available on Microsoft Azure Marketplace in the future to make it available on cloud-based use.
ICO Lanuchdesk Image
Token creation screen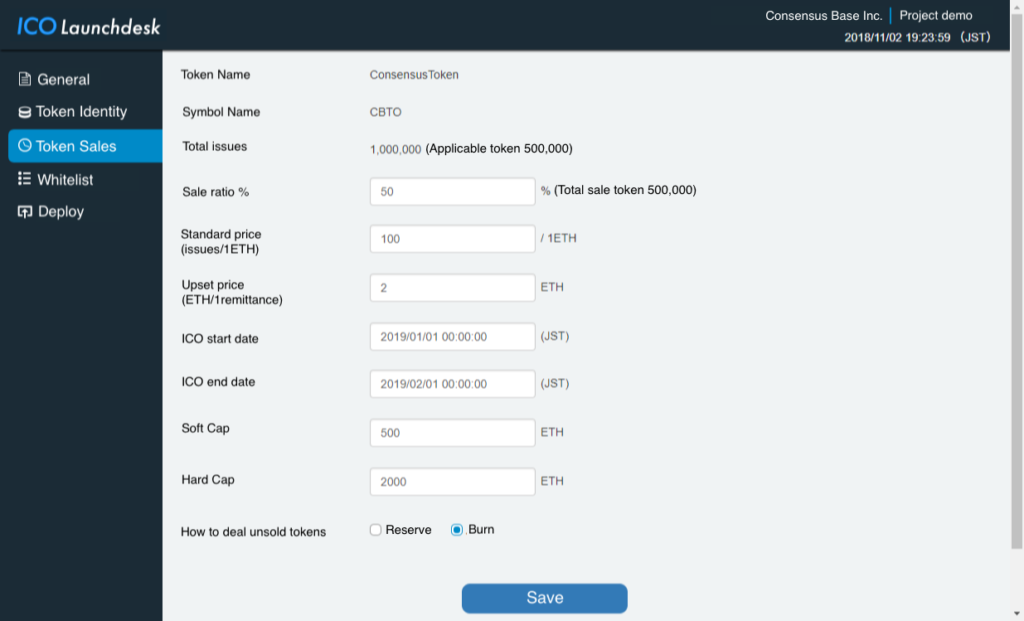 ICO management screen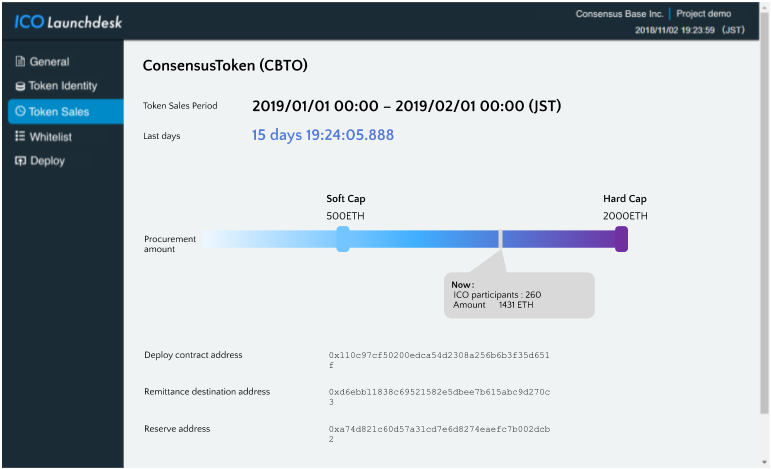 For inquiries about our services, please contact us.
Consensus Base is the first company in Japan specializing in blockchain technology and provides advice, consulting, development and education as a company with specialized knowledge and technology.
If you want to know the contents of our business, please refer to the service page.
If you want to know our results, please see the achievements page.